First Published July 28, 2022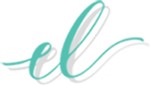 Delicate & Playful

The delicate curl spiraling at the bottom of this drop earring was inspired by calligraphic script. A 4mm faceted gemstone rests gently on the tip of the serif, adding graceful balance.

Released with the Summer 2022 new design collection, the Gem Script Earrings have already garnered a lot of attention. It has quickly become one of the top-visited designs on ELDesigns.com. The playful movement and light-hearted swirling shape is sure to be a favorite this holiday season!
The french-style earwires bring an element of comfort and stability, with the earwire falling below the lobe in the back to help keep them from slipping off. Available in Sterling Silver, 14K Gold and two-tone (Silver w/14K bezels and earwires) there is an option for every budget. And don't forget - we will mate lost/damaged earrings even for retired designs - ensuring your customers can enjoy their jewelry for a lifetime.

Available in: Sterling Silver, 14K Gold , or Sterling Silver & 14K Gold bezel and earwire.
4mm faceted stone options include: Amethyst, Blue Topaz, Garnet, Peridot, and Rhodolite.
E.L. Designs uses sterling silver and 14k gold for a lifetime of wear. Our jewelry may gain a natural patina over time, as we do not use rhodium or other harmful chemicals in our studios.
All E.L. Designs Jewelry have our quality insignia hallmark.