First Published June 09, 2022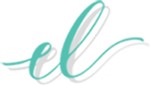 Elegant Form & Function

The oval hand-hammered disc is a modern mobile, almost floating as it hovers above the wrist. The 4 mm faceted stone adds an eye-catching pop of color. This is a truly fascinating designer bracelet, based on our best-selling Elliptical Elegance Earrings & Pendant.

Released with the Summer 2021 new design collection, the Elliptical Elegance Bracelet has quickly become a best-selling design. It has been honored by winning the coveted "Retailer's Choice" award at the INSTORE Design Awards last month for Best Price Point (thanks to all who voted for us)! Whether in Sterling Silver to wear on a casual beach vacation, or in 14K gold for a more formal affair, the Elliptical Elegance bracelet has a place in everyone's jewelry box.

Use the swing-open pivot function as a conversation starter - anyone who hasn't seen this unique bit of engineering is sure to be wowed. The swing-open function makes it easy to slip on and off - simply pivot the oval so that the bracelet opens wider, slide it over the knuckles and wrist, and then release the pivot to allow the band to return to it's natural shape. For more information on sizing bracelets, view our short video.

Available in: Sterling Silver, 14K Gold , or Sterling Silver & 14K Gold oval & bezel.
4mm faceted stone options include: Amethyst, Blue Topaz, Garnet, Peridot, and Rhodolite.
Also available with a No-Stone option.
5 Sizes: Ladies' Small through Mens' Large
E.L. Designs uses sterling silver and 14k gold for a lifetime of wear. Our jewelry may gain a natural patina over time, as we do not use rhodium or other harmful chemicals in our studios.
All E.L. Designs Jewelry have our quality insignia hallmark.