First Published December 7, 2022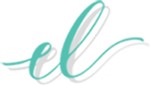 The simplest ideas…are not so simple.

A new version of the Signature bracelet with diamond accented wraps has been requested by a number of our retailers for some time now. We have been working diligently for months to engineer grace and beauty into this bracelet …and here it is! The Sparkle Wrap bracelet - just in time for the Holidays.

The spring-open function allows for easy on-and-off, one can slip it on without any help from another pair of hands!  Available in Sterling Silver, 14K Gold and two-tone (Silver w/14K Yellow Gold or 14K Rose Gold bar) there is an option for every budget.  For a sweet suite, add in the Continental Earrings and Sleek Sparkle Pendant. 

Available in: Sterling Silver, 14K Gold, Sterling Silver & 14K Gold bar, or Sterling Silver & 14K Rose Gold bar.
0.35tcw from eight 2mm diamonds (H, SI, 2).
Approximately 1/4" at widest point. 
E.L. Designs uses sterling silver and 14k gold for a lifetime of wear. Our jewelry may gain a natural patina over time, as we do not use rhodium or other harmful chemicals in our studios.
All E.L. Designs Jewelry have our quality insignia hallmark.