First Published February 6, 2023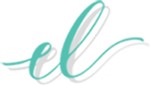 What a sweet way to treat a sweetheart!

Introducing the Sweet Heart Signature Bracelet - a new version of the Rockstar bracelet features a heart that "slides over" in a specialized track. Slide the heart from side-to-side for a little "fidget release". Or simply enjoy the motion of the twinkling diamond as it glides in rhythm to your movement.

The spring-open function allows for easy on-and-off, one can slip it on without any help from another pair of hands! Available in Sterling Silver, 14K Gold and two-tone (Silver w/14K Yellow Gold or 14K Rose Gold hearts) there is an option for every budget. For a sweet suite, add in the Sweet Heart Earrings.

Available in: Available in: Sterling Silver, 14K Gold, Sterling Silver & 14K Gold heart, or Sterling Silver & 14K Rose Gold heart.
0.02tcw from 1.75mm diamond (H, SI, 2).
Approximately 1/4" at widest point.
E.L. Designs uses sterling silver and 14k gold for a lifetime of wear. Our jewelry may gain a natural patina over time, as we do not use rhodium or other harmful chemicals in our studios.
All E.L. Designs Jewelry have our quality insignia hallmark.