Ring Sizing
Use the Ring Sizer file to find your ring size.
1. Download and print the Ring Sizer.
2. Cut out the Ring Sizer, and make a small incision in the "Read Size Here" line.
2. Wrap the Ring Sizer around your finger, inserting the small end into the incision.
4. Note the size showing at the "Read Size Here" line.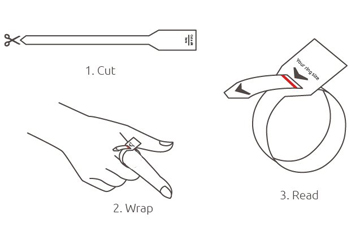 Bear in mind, rings must be able to fit over your knuckles. For people with larger knuckles, you may need to add an additional 1/2 size to your measurement.
Download and print the Ring Sizer